Skincare Should
Be Adaptive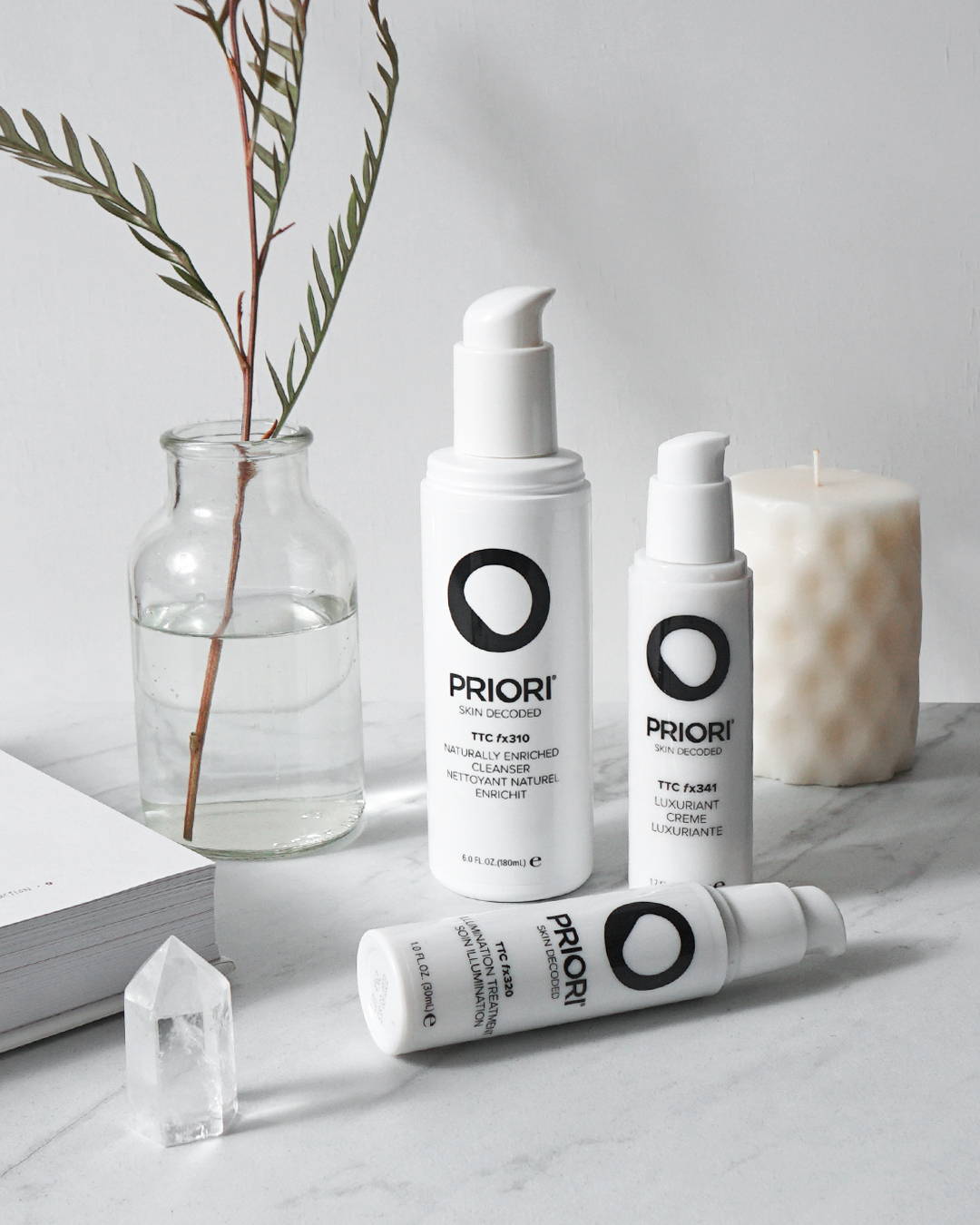 Your skincare should always be ready to respond to your skin's greatest needs, regardless of your age, ethnicity, and genetics. That's why each PRIORI product is pre-programmed to adapt to your environment, nutrition, and even your skin's mood swings.
POWERED BY PROPRIETARY BIOTECHNOLOGY SKIN COMPLEXES
We create our products using powerful combinations of active ingredients known as "super-hero" Skin Complexes. These proprietary complexes allow each PRIORI product to address your skin's changing needs, providing age-defying correction, protection, and recovery.
PIONEERING BIOTECHNOLOGY SKINCARE SINCE 2004
PRIORI is a Skin-Science brand based in San Diego's Biotech Valley. We take a scientific approach by studying the skin's biological structure and metabolism. Our team of experienced and renowned scientists sources and formulates disruptive ingredients and molecules that effectively protect, correct, and repair your skin, even at the DNA level. Throughout our legacy, we have achieved major breakthroughs in the skincare industry, such as introducing the first AHA line, Idebenone, DNA repair enzymes, and many other innovations.